Why No One is Listening – The Movie
I'm proud to be one of the backers for this movie by L.A. Director Joshua Bell. I can't wait for its premiere. For more updated information, please click here.
Why Is No One Listening documents Djalu Gurruwiwi, Australian Aboriginal elder, leader of the Galpu clan, and world-renowned didjeridu master, as he fights for the future of his family and his community. Alcoholism and drug abuse run rampant, while a ravenous bauxite mining company continues to swallow up sacred land and precious resources. Armed with his yirdaki (didjeridu), and a mixture of Aboriginal spirituality and adopted Christianity, Djalu struggles to maintain his culture and traditions within the tiny mining community of Nhulunbuy in the Northern Territory.
The future of Djalu's Galpu clan remains uncertain. Despite Djalu's intentions to preserve tradition, his open heart, and his willingness to speak to the Western world are frowned upon by other clan leaders. Without a clear successor to his leadership, Djalu, in his eighties, is uncertain as to who will carry on his legacy and sacred knowledge of traditional didjeridu.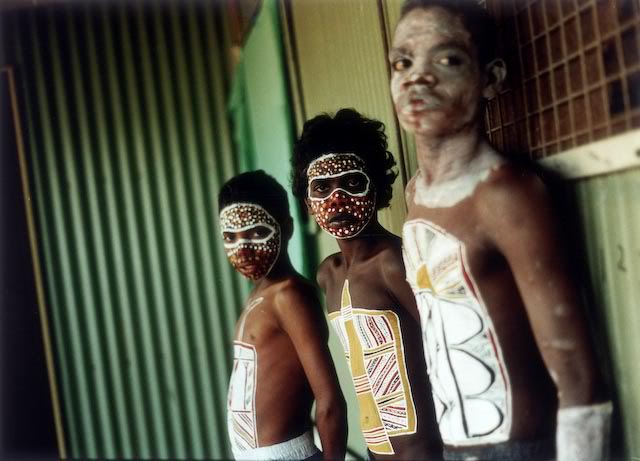 With unprecedented access into the daily lives of Djalu and the Gurruwiwi family in Australia's Top End of Arnhem Land, this compelling documentary provides a unique examination of the experience of the modern aborigine and reveals crucial challenges to a clan's survival. Shot on location, Why Is No One Listening is a mystical journey of discovery, giving voice to an ancient wisdom essential to the world's cultural heritage.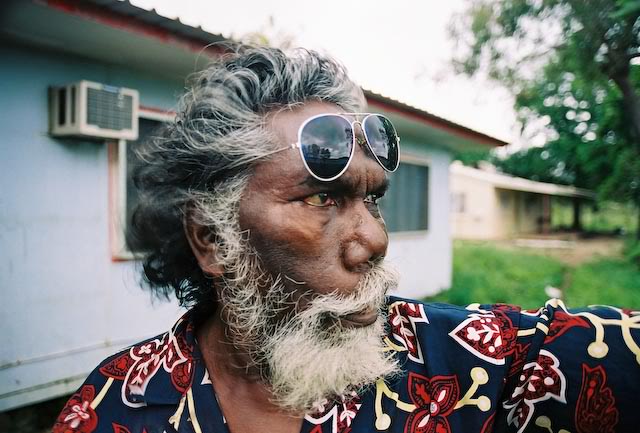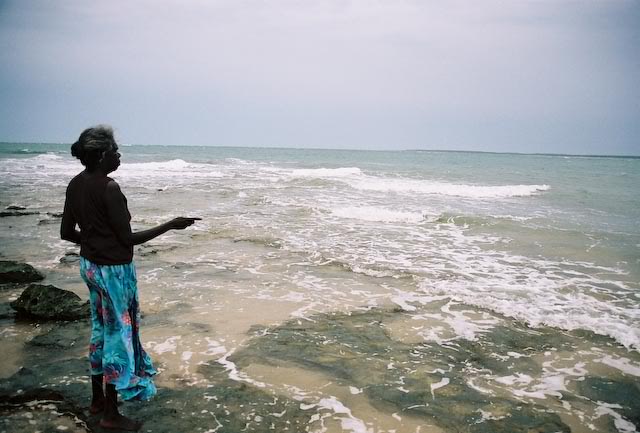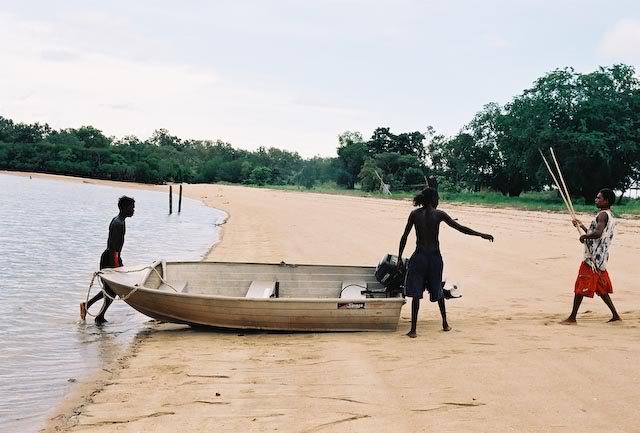 Photos: August Thurmer
Additional Resources and Press:
Djalu Gurruwiwi has received press and recognition from around the world. Below is a list of additional information that can be found on Djalu, the didjeridu and the Yolngu:
Djalu's Website
http://www.djalu.com/djalu.html
Djalu's Complete biography
http://www.djalu.com/files/djalu_biography.pdf
Australian Didjeridu Cultural Hub
http://www.ididj.com.au/
Buku-Larrngay Mulka Art Center
http://www.yirrkala.com/index.html