Rainbow Serpent
The Rainbow Serpent (Snake) is an important part of the beliefs and culture of the people of western Arnhem Land. Today the Rainbow Serpent is associated with ceremonies about fertility and abundance, as well as the organisation of the community and the keeping of peace. The Rainbow Serpent is also part of the beliefs of Aboriginal people in other parts of Australia, but is best known from Arnhem Land.
The Rainbow Serpent has been described by George Chaloupka, the foremost expert on the rock art of Arnhem Land, as follows: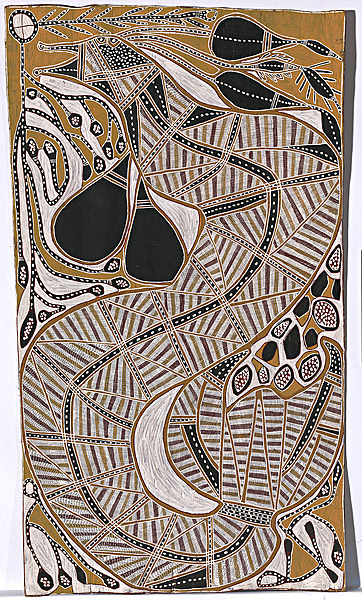 "The belief in the Rainbow Snake, a personification of fertility, increase (richness in propoagation of plants and animals) and rain, is common throughout Australia. It is a creator of human beings, having life-giving powers that send conception spirits to all the waterholes. It is responsible for regenerating rains, and also for storms and floods when it acts as an agent of punishment against those who transgress the law or upset it in any way. It swallows people in great floods and regurgitates their bones, which turn into stone, thus documenting such events. Rainbow snakes can also enter a man and endow him with magical powers, or leave 'little rainbows', their progeny, within his body which will make him ail and die. As the regenerative and reproductive power in nature and human beings, it is the main character in the region's major rituals." (from page 47, "Journey in Time", Reed 1993).
Source: http://www.aboriginalartonline.com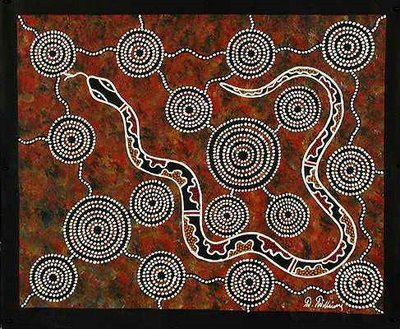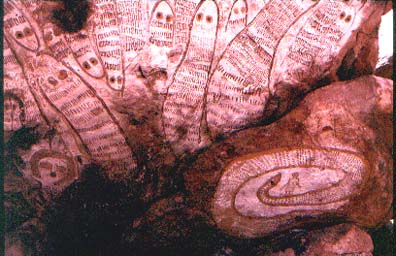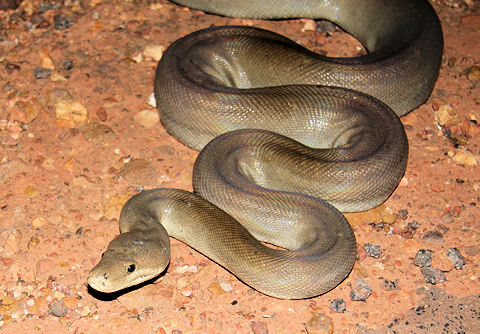 Image of the olive python, known in northwest Australia as "Witdidj," is one of Australia's largest snakes.